Ultimate Health Protector Tag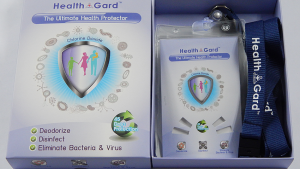 Ultimate Health Protector Tag
Our Exalters® HealthGard™ The Ultimate Health Protector is imported from Japan and fully approved by and complied with following Japanese Health Authorities and Regulations :-
Standard Food Addictive Board
Japan Food Research Laboratories
Pharmaceutical Affairs Act
Water Supply Law
Swimming Pool Water Regulation
Bathtub Water Regulation
Exalters® Chlorine Dioxide (clo2)
Prime is currently incorporating the American and Japanese advance chlorine dioxide technology into new consumer products.
Benefit of stabilized Chlorine Dioxide
The superiority of stabilized chlorine dioxide over chlorine as sterilising agent provides means for protecting human and animal against a wide range of harmful microorganism including air-borne multiple resistant bacteria and viruses.
Stabilized Chlorine Dioxide safety
Effective stabilized chlorine dioxide emitting and low concentration of chlorine dioxide has been approved by most health authorities in the world including FDA & EPA of USA and Japanese Health Authorities.
For more detail information on our Exalters® HealthGard™ Ultimate Health Protector Tag product, kindly click into the attachment :-
Exalters® Moto
As the name suggests, Exalters' products are meant to fulfil human's natural desire to attain beauty, vigor and spiritual relief and satisfaction.